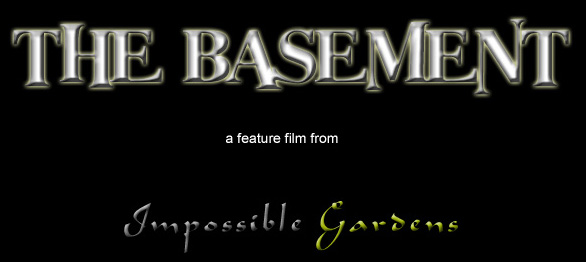 "The Basement" tells the tale of five Goth youths who accidentally kill someone - by running him over three times with their car.
In a panic they try to dispose of the body in a swamp, but to their surprise, the 'body' is still alive. In fact, it's a vampire.
Freaking out and against better judgment, they decide to chain him up in their basement.
Directed by RIP Odebralski
Produced by Andy Schefter
Written by RIP Odebralski, Mike Broder, Andy Schefter & Bryan Kalfus
Music from the trailer was provided by pheonix/nebulin with additional music and sound by DJ Danny Bled. Additional audio assistance from Dave Hammond.
©2007/2008